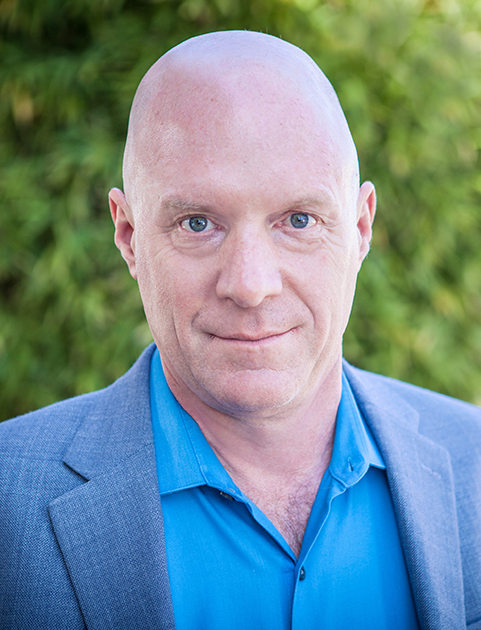 Dr. W. Lewis Johnson co-founded Alelo in 2005 as a spinout of the University of Southern California. Under his leadership, Alelo has developed into a major producer of AI-driven learning products focusing on communication skills. Alelo has developed courses for use in a number of countries around the world, all using the Virtual Role-Play method. See the interview in CEOCFO Magazine.
Dr. Johnson holds a B.A. in linguistics from Princeton University and a Ph.D. in computer science from Yale University. He is an internationally recognized expert in AI in education. For his work on the first Alelo immersive game, Tactical Iraqi, he won DARPA's Significant Technical Achievement Award and the I/ITSEC Serious Games Challenge. He has been a past President of the International AI in Education Society, and was co-winner of the 2017 Autonomous Agents Influential Paper Award for his work in the field of pedagogical agents. He has been invited to speak at international conferences such as the International Conference on Intelligent Tutoring Systems, and presented a Distinguished Lecture at the National Science Foundation.
Lewis speaks a number of languages, and uses them constantly in support of Alelo's international business. He is also an accomplished singer, having studied at the Yale School of Music and the Music Academy of the West. And when not engaged in developing innovative learning products Lewis and his wife Kim produce Kona coffee in Hawaii.
Major Publications
INTERNATIONAL JOURNAL OF ADVANCED CORPORATE LEARNING
Johnson, W. L. (2021). Case Study: Rapid Training of Community Health Workers Using Enskill®. International Journal of Advanced Corporate Learning (iJAC), 14(2), pp. 44–49.
INTERNATIONAL JOURNAL OF ARTIFICIAL INTELLIGENCE IN EDUCATION
Johnson, W.L. (2019). Data-driven development and evaluation of Enskill English. Int. Journal of Artificial Intelligence in Education 29(3), 425-457.
AI MAGAZINE
Johnson, W.L. and Lester, J.C. (2018). Pedagogical Agents: Back to the Future. AI Magazine 39(2), 33-43.
INTERNATIONAL JOURNAL OF ARTIFICIAL INTELLIGENCE IN EDUCATION
Johnson, W.L. and Lester, J.C. (2016). Face-to-Face Interaction with Pedagogical Agents, Twenty Years Later. Int. J. AI in Education 26(1), 25-36.
US ARMY RESEARCH LABORATORY, ORLANDO.
Johnson, W.L. (2015). Constructing Virtual Role-Play Simulations. in R Sottilare, A. Graesser, X. Hu, K. Brawner (Eds,), Design Recommendations for Adaptive Intelligent Tutoring Systems: Authoring Tools (Volume 3), 211-226. US Army Research Laboratory, Orlando.
ADAPTIVE TECHNOLOGIES FOR TRAINING AND EDUCATION
Johnson, W.L. (2012). The art and science of developing intercultural competence. In P.J. Durlach & A.M. Lesgold (Eds.), Adaptive Technologies for Training and Education. New York: Cambridge University Press.
INTERNATIONAL JOURNAL OF ARTIFICIAL INTELLIGENCE IN EDUCATION
Johnson, W.L. (2010). Serious use of a serious game for language learning. Int. J. of Artificial Intelligence in Ed. 20.