W. Lewis Johnson, Ph.D.
President and CEO, Alelo Inc.
"Artificial intelligence (AI) is enabling dramatic improvements in education by providing learners with immersive personalized experiences, empowering teachers to be more effective, and giving administrators predictive analytics to achieve superior outcomes. AI also significantly increases access for learners and lowers costs, and helps overcome some of the most persistent skill gaps in the global workforce. Social distancing due to COVID-19 is rapidly transforming education and training, resulting in new opportunities and challenges for AI-driven learning systems.

This webinar series looks at the impact of AI on the experience of learners and teachers, now and in the future, and considers the impact on the global education and training industry and the global economy. Webinar speakers include Alelo experts and other thought leaders in the global community of artificial intelligence in education."
Why Alelo is a Great Investment Opportunity
Dr. W. Lewis Johnson, CEO, Alelo
Karen Chiang, Chief Revenue Officer, Alelo
Wednesday, January 27, 2021, at 11:00 AM Pacific Click here to register
Thursday, January 28, 2021, at 11:00 AM Pacific Click here to register
In this webinar, members of the Alelo management team will discuss the unique opportunities that they see for Alelo in 2021. Alelo's intelligent avatar technology helps people quickly develop new skills. The shift to online learning due to COVID-19 has resulted in a significant increase in the number of people taking advantage of Alelo training. Usage in 2020 increased 200% over the previous year, with over 500,000 enrollments to date. Looking ahead, we project continuing expansion for Alelo educational products in US schools and internationally. Meanwhile, we project high demand in 2021 for training solutions that help people rapidly re-skill and qualify for new jobs in the post-pandemic economy. Alelo's cloud-based artificial intelligence technology is highly scalable, enabling us to quickly address global market opportunities.
The webinar will include an extended question-answer session so that we can be sure to address participant questions.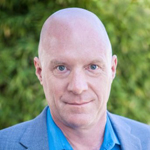 W. Lewis Johnson, Ph.D.
President and CEO, Alelo Inc.
Dr. Johnson is an internationally recognized expert in AI education. For his work on the first Alelo immersive game, Tactical Iraqi, he won DARPA's Significant Technical Achievement Award. He has been a past President of the International AI in Education Society and was co-winner of the 2017 Autonomous Agents Influential Paper Award for his work in the field of pedagogical agents. He has been invited to speak at many international conferences such as the International Conference on Intelligent Tutoring Systems, and presented a Distinguished Lecture at the National Science Foundation.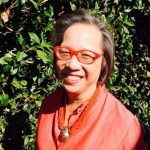 Karen Chiang
Chief Revenue Officer, Alelo Inc.
Karen Chiang has been involved in language learning and testing in academic and workplace applications for over 30 years. Prior to working with Alelo she was VP of sales at Pearson and was responsible for talent solutions and commercialization of the Versant language assessment products which utilize automated scoring. Karen has experience in international and business development in emerging markets such as India.