Back in 2002, soldiers returning from Afghanistan reported challenges with region-specific dialects and cultural etiquette, sparking new research. Thanks to funding from DARPA, the original Tactical Language virtual learning games were born. These proved to be uniquely effective and mission-relevant. The first Marine battalion to return from Iraq without any combat fatalities learned Iraqi Arabic language and culture through training with Alelo's artificially intelligent avatars. In 2016 the Air Force highlighted Alelo as a Success Story of their Small Business Innovative Research (SBIR) program and in 2020 Alelo became mandatory training for U.S. military deploying overseas to 86 countries.
Thanks to support from the Air Force, Marines, and Special Forces, Alelo developed its artificial intelligence technology into a versatile tool for Web-based experiential learning. Leveraging that vast experience in technology and pedagogy, Alelo turned its focus to meeting the needs of corporations and educators looking to scale personalized learning.
Alelo continues its commitment to learner success and technical innovation. Alelo, a Hawaiian word, means "tongue" or "language". It also refers to the leading edge of a traditional Hawaiian canoe paddle, the part that cuts the water and propels the paddler forward. Alelo is at the leading edge of experiential digital learning.
Our patented training technology, with its proven record of success in governmental, educational, and business environments, speaks for itself. What makes Alelo different is our team of experts, unmatched in diversity and expertise, which allows us to devise the most effective training systems as precisely tailored to your specific needs as possible. We aren't offering a few solutions to try. Where we come from, there weren't always second chances – so we're offering the solutions. Our cost-effective, scalable methodology also results in more consistent training, improved retention of material, and faster skill development over more traditional methods.
We've got you covered behind the screens.
Communication is all about people and experiences. We've hand picked ours to ensure we stay ahead of the competition and produce the best software training products for businesses, educational institutions, and government agencies.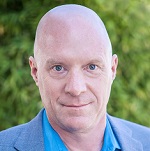 Chairman of the Board, CEO, and Co-Founder
Dr. W. Lewis Johnson co-founded Alelo in 2005 as a spinout of the University of Southern California, under his leadership Alelo has developed into a major producer of innovative learning products focusing on communication skills. Alelo has developed courses for use in a number of countries around the world, all using the Virtual Role-Play method. See the interview in CEOCFO Magazine.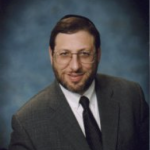 ELI EISENBERG
Interim CFO
Eli Eisenberg has 40 years of experience in Accounting and Financial management, including working with start-up and early stage companies since 1979. He founded Straight Line Management in 1991 to provide services as acting/interim CFO for more than 60 early stage companies and numerous financings.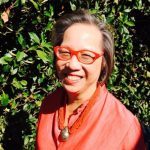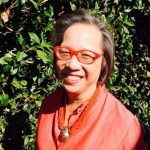 KAREN CHIANG
Chief Revenue Officer and Board Member
Karen Chiang has been involved in language learning and testing in academic and workplace applications for over 30 years. Prior to working with Alelo she was VP of sales at Pearson and was responsible for talent solutions and commercialization of the Versant language assessment products which utilize automated scoring. Karen has experience in international and business development in emerging markets such as India.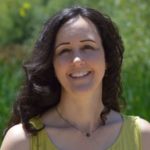 RONDA BROUGHTON
VP – Marketing
Ronda Broughton is an advertising and marketing professional who co-founded two B2B advertising and marketing agencies that won more than 200 national and international awards. She has over 20 years of experience developing brands and customer acquisition strategies for startups to Fortune 500 companies such as Teradata, Appen, Sun Microsystems (Oracle), Taylor Communications, McGraw-Hill, and Cintas.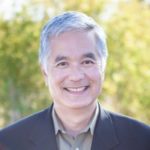 CLIFF KAMIDA
VP – Production
Cliff Kamida has over 25 years of experience in interactive media production. Prior to joining Alelo as Senior Project Manager for Alelo's Virtual Cultural Awareness Trainers (VCATs), Mr. Kamida produced computer and video games for Knowledge Adventure and the Walt Disney Company, and was Director of Partner Implementation at NearU Search, a mobile marketing company. He has also taught courses in Game Design and Game Production Management at National University. He received his B.A. in Journalism from the University of Hawaii.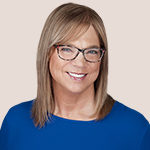 BETH MERRILL
Director, Client Partnerships
Beth Merrill is responsible for selling Alelo's flagship AI avatar-based product, Enskill®, in the U.S. territory. She also helps train Alelo overseas reseller teams that cover territories in the Arabian Gulf, Turkey, Scandinavia, Southeast Asia, and Europe. Beth brings over 25 years of proven success selling to executives in a B2B environment.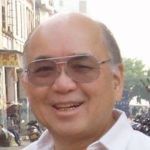 THOMAS LYMAN CHUN
Board Member
Thomas Lyman Chun is a private investor. He served previously on the board of directors of Maxtor Corporation (NYSE) and on the board of advisors of Logitech International S.A. (NASDAQ). He was also a founder and first chairman of the board of the Corporation for Open Systems, a consortium of America's leading computer and communications companies, and served as an industry spokesman to technology companies and the press in Europe, Asia and the U.S.. Mr. Chun was a vice president of Tandem Computers (NASDAQ) and SyQuest Technology (NASDAQ) as well as a founder and CEO of several start-ups. He holds a BA from Yale, a JD from Harvard, and an MBA from Stanford, and he studied international economics in the doctoral program at the Ecole de Hautes Etudes en Sciences Sociales in Paris. He has been a lifetime language learner and has studied French, Spanish, Chinese, Russian, Italian, German and Arabic through a variety of online and classroom methods.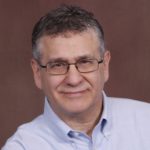 RICHARD KOFFLER
Board Member
Richard Koffler is a C-level executive who has been successfully launching and growing technology ventures for over 25 years. He has been a member of the Tech Coast Angels since 2001, and is a founding member of the Tech CEO Network, past president of both the Los Angeles Venture Association and the Technology Council of Southern California, and advisor to the California Emerging Technology Fund and the Wells Fargo Center for Small Business and Entrepreneurship at California State University, Northridge. He is also vice chair of El Centro Latino for Literacy. Richard holds computer science degrees from the Massachusetts Institute of Technology and the University of California, Berkeley.