Alelo's new Enskill® platform lets learners practice authentic communication with artificially intelligent on-screen characters. It provides immediate feedback and personalized instruction. Learners engage in meaningful communication instead of reading from a script. Teachers focus on instruction rather than practice in class time.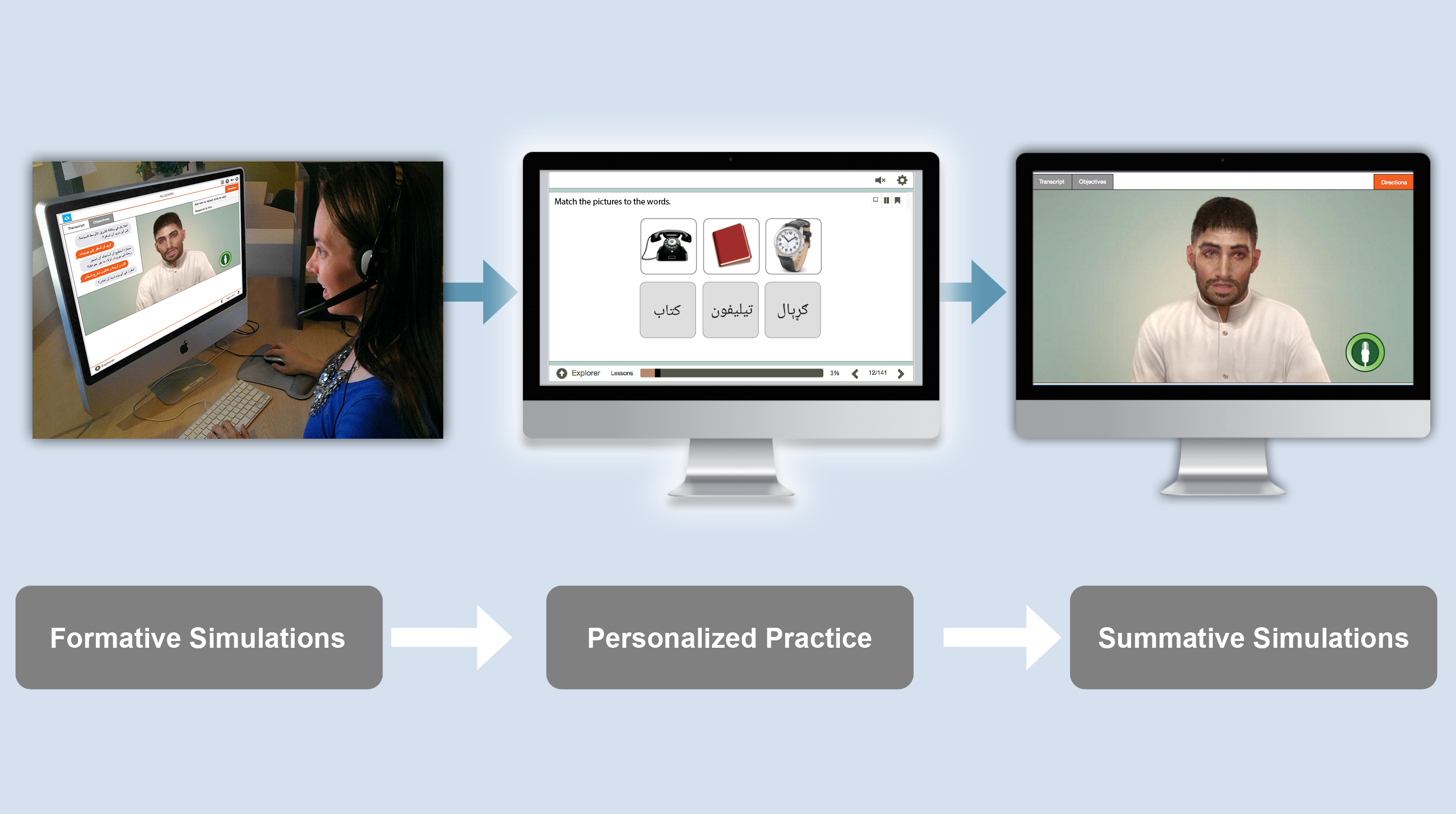 Our patented innovative approach helps people develop the skill and confidence to communicate effectively in real-life settings. Simulations of common cross-cultural encounters develop both cultural awareness and communicative competence. The system automatically assesses each learner's skills and provides personalized feedback, to ensure that new employees are hired with the right skills, improve their skills, and maintain them over time.
Enskill's can be integrated with other digital learning products and is designed to support the Learning Tools Interoperability (LTI) and Caliper standards, to capture analytics and provide learners with a seamless learning experience.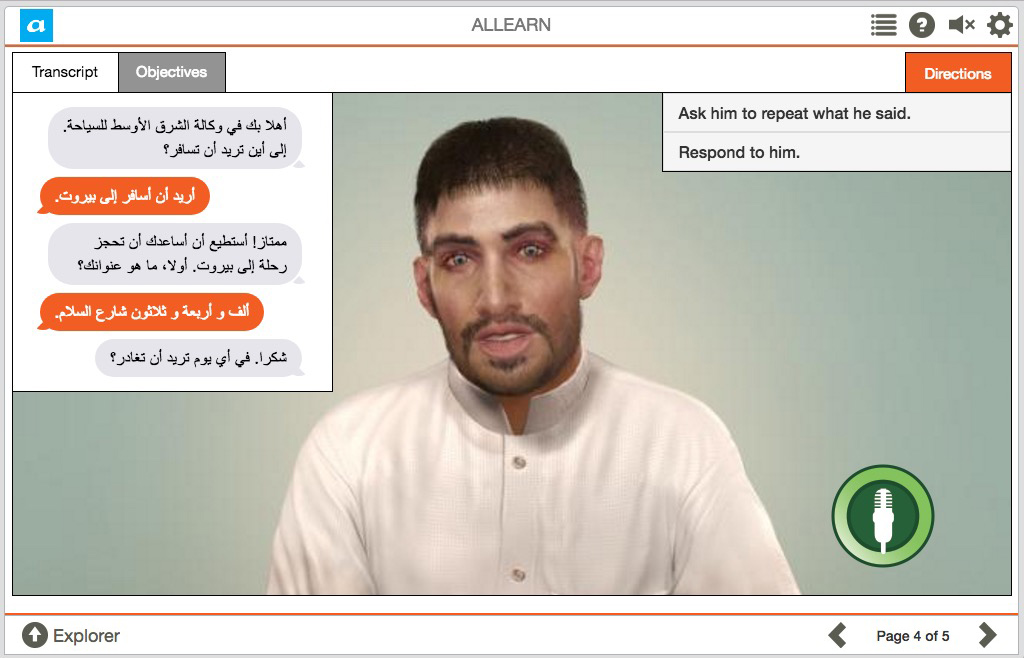 Enskill role-play simulations for spoken English skills are currently available. Simulations can be developed to meet the specific education and training needs of your organization.