Enskill® Effective and Persuasive Communication (EPC)
Enskill EPC's realistic AI simulations help learners build self-confidence. Learners practice conversations with artificially intelligent avatars. They can practice as much as they want, automatically getting feedback and personalized instruction in areas where they need to improve.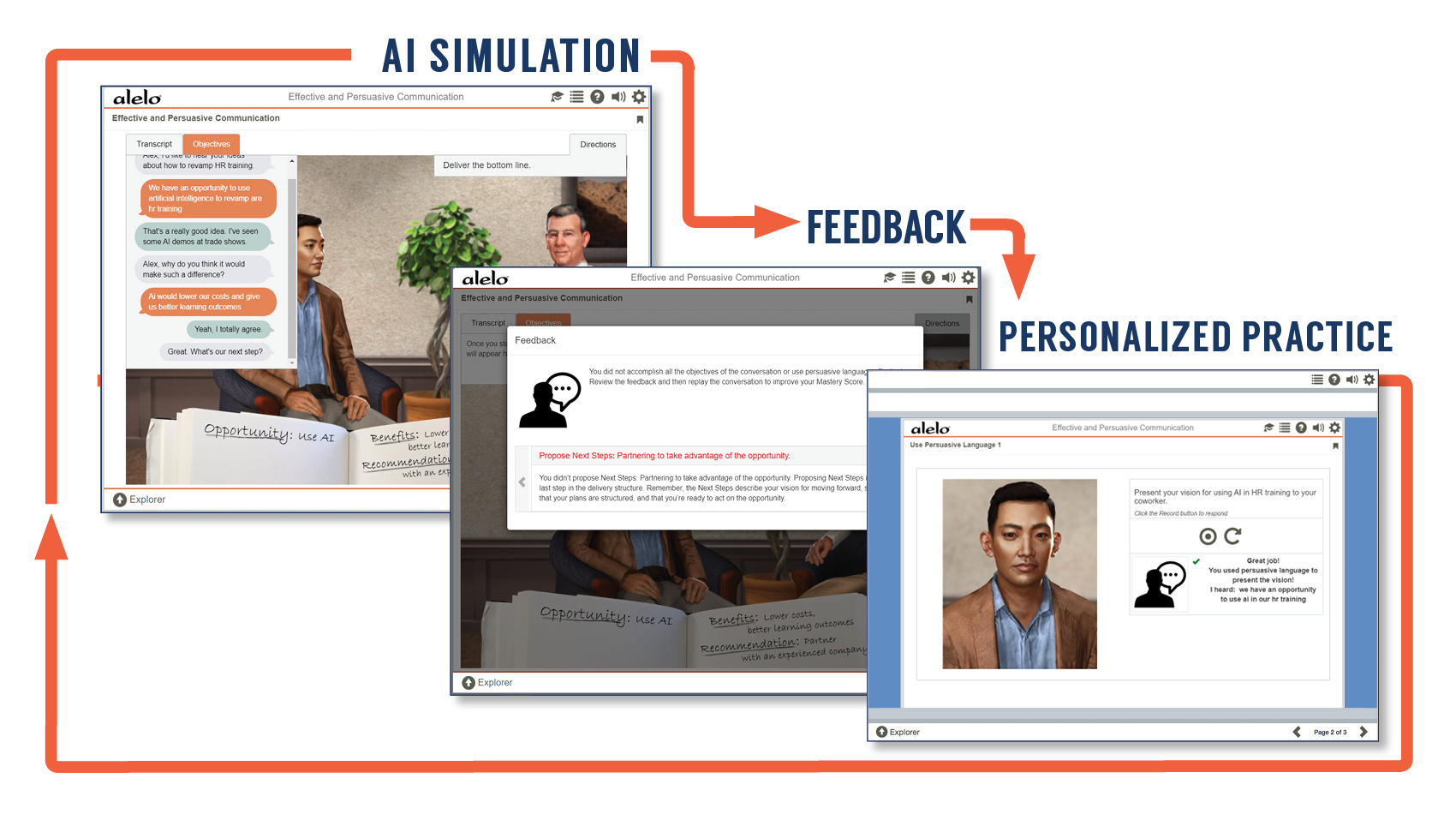 Originally developed to help military service members quickly learn foreign languages and culture prior to deployment overseas, Alelo's AI simulations have helped reduce conflicts and even save lives. Now Enskill EPC makes AI simulations available to everyone, addressing the communication problems in the workplace and in daily life.
Enskill EPC can be integrated with other digital learning products and is designed to support the Learning Tools Interoperability (LTI) and Caliper standards, to capture analytics and provide learners with a seamless learning experience.
Enskill EPC simulations can be customized to meet the specific education and training needs of your organization.