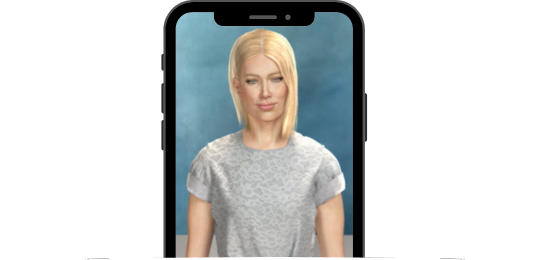 Introducing Alelo MyCoach™ Soft Skills: The fun and easy way to learn essential soft skills for job success.
Hone your soft skills and core competencies by role-playing with avatars that assume the role of co-workers, customers, direct reports, or managers. Learning by doing is 6X more effective than learning by watching!
Rapidly Develop Soft Skills
Practice Anytime, Anywhere
Alelo MyCoach™ Soft Skills can be used on a mobile or desktop, so you can practice soft skills with avatars at home or on the go.  Personalized exercises will help you focus on just the skills that need improvement. And you can role-play with avatars as often as you like until confident.
Use a Trusted Platform
Conversational AI is in vogue these days, but we've been doing it for a decade. We first developed our training technology to prepare military personnel to work overseas with people from other countries, and it has since become mandatory training. Along the way, we've won numerous awards, including the prestigious XPRIZE Rapid Reskilling Competition.