Last weekend my wife and I had the opportunity to attend the HSBC World Rugby Sevens Series tournament in Las Vegas. The USA won the tournament and moved into first place in the world standings for rugby sevens (rugby played with seven players on each side). For the first time ever, the USA Men's Eagles sevens team is consistently playing at a very high level and has made the finals in every tournament so far this season.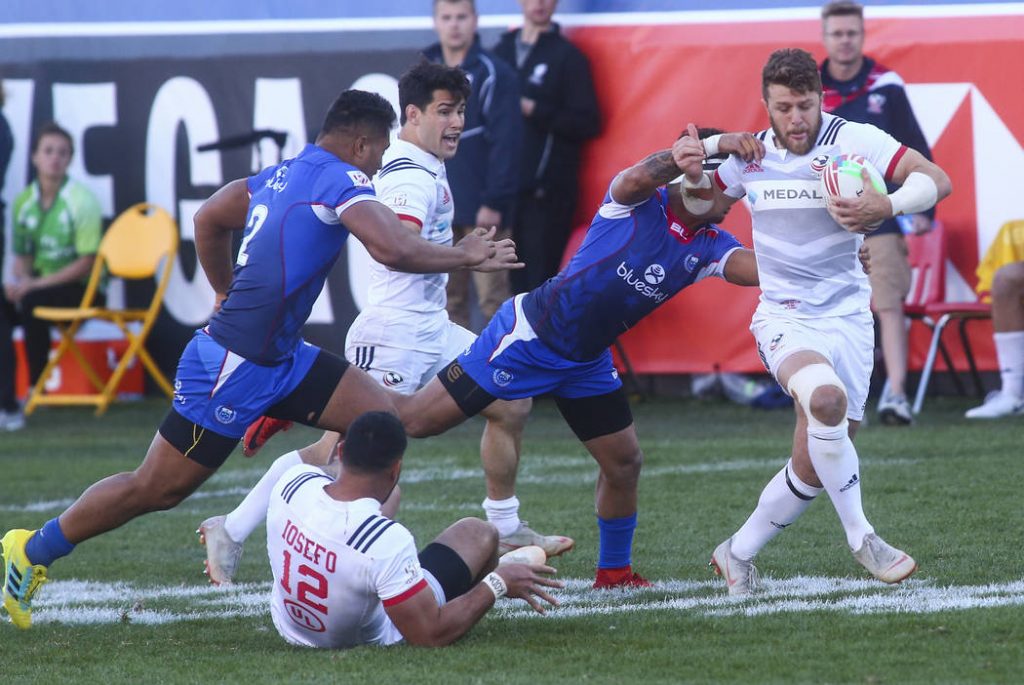 In a recent interview with the Guardian the USA Rugby Sevens head coach, Mike Friday, talked about the training program that they implemented to achieve this success. A key focus has been on developing the players' communication skills. I found this intriguing. How could soft skills such as communication be important for a tough game like rugby?
"America is such a diverse place," Friday said. "Certainly within our squad we represent that diversity. And while that diversity can be your biggest strength it can also be an Achilles heel, when it comes to communication, perceptions and understanding, the possibility of misunderstanding the way that people may be or are.
"Obviously we've worked hard on our physical, tactical and technical development, they're givens. But we undertook a large piece of work off-pitch probably 10 months ago, working on communication and awareness of others and self-awareness."
Effective communication and awareness of others are particularly important in rugby. Play in rugby is continuous and improvisational, unlike in rugby's cousin American football. Players need to be able to spot weaknesses in the defense's position and take immediate advantage of them. They must maintain awareness of their team members and get the ball to the player who is in the right position and has the right skills to exploit the defense's weaknesses.
Rugby sevens is also a very diverse game. Rugby sevens tournaments attract fans from around the world, who are united in their love for the game. They sit side by side and root for each other's teams, until the time comes for them to play head to head.
There are some lessons here for soft skills in the workplace. Diversity can improve team performance, but only if the team members can communicate effectively with each other and understand each other's perspectives. This doesn't happen automatically; it requires training and practice.
Alelo soft-skills training simulations are in use around the world, and have proven to be highly effective in promoting effective communication and perspective taking. Perhaps they could benefit rugby players too!