HELPING ORGANIZATIONS AND COMMUNITIESTHE MISSION IS RAPID SKILLING

Using revolutionary AI-based avatar simulations for training, Alelo has prepared U.S. overseas personnel deploying to 80 countries with crucial language skills and cultural competence in under 45 hours. Now we're applying that revolutionary technological know-how to help organizations skill workers faster, to give underserved job seekers higher-paying career paths, and to help communities respond to the public health crisis.
A SUPERIOR, SCALABLE APPROACH
–
Workers interact with online avatars in authentic workplace simulations. Their responses drive the simulation path and lead to personalized training. It is as close as workers can get to real on-the-job training, but in a controlled setting where outcomes can be easily measured, analyzed, and improved until competencies are met. Instead of simply gaining knowledge, workers get experience applying that knowledge in real situations.
INDUSTRIES OF FOCUS
TWO INDUSTRIES, ONE COMMON GOAL
–
Alelo aims to close the skills gap for low-income, minority, and immigrant populations by offering better, faster, and more cost-effective skills development programs to organizations and job seekers.
COMMUNITY HEALTH WORKERS
–
COVID-19 has added an urgent need to trace contacts, promote vaccination compliance, and more. Standard certificate programs take a year to complete and lack vital interpersonal training needed for contact with patients. Alelo's scenario-based simulations will cut training time in half and provide patient interaction experience so workers are productive faster. We are starting with Contact Tracers and will expand to health workers dealing with aging patients, neurological disorders, diabetes, and other chronic illnesses. Workers can enter the Alelo program with a high school diploma. Communities and organizations benefit from improved health outcomes. Watch webinar recording >
1.3M
AND GROWING WORLDWIDE COMMUNITY HEALTH WORKERS1
435K
SHORTAGE OF SKILLED COVID-19 CONTACT TRACERS IN THE U.S.2
MANUFACTURING WORKERS
–
Entry-level manufacturing workers with English as a second language can face career advancement challenges and job insecurity if deficient language skills affect performance. Alelo is applying its award-winning Enskill® English technology to the manufacturing setting, equipping employees with the basic English skills needed to thrive in a position and advance careers. Manufacturers benefit by improving quality, safety, and efficiency in plants, and by cultivating an understanding culture that retains and attracts employees. Our products will immediately focus on the growing $900 billion packaging sector, with rollout to food, beverage, textiles, and other manufacturers.
20%
OF MANUFACTURING SALES REVENUE IS LOST ON POOR QUALITY3
2.9M
US IMMIGRANT MANUFACTURING WORKERS WITH LIMITED ENGLISH PROFICIENCY4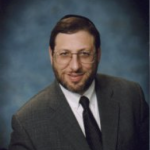 A day doesn't go by when we aren't faced with language barriers. Safety issues are key for employees using power tools, forklifts, and other machinery, and this issue has been exacerbated by COVID-19. I need an effective way to communicate safety and quality issues to my English as a second language (ESL) employees.

ELI EISENBERG, CEO - STERILE-AIRE

JOIN USTHREE WAYS TO PARTNER

With the massive job displacement caused by COVID-19 and the widening skills gap, there is an urgent need to reskill the workforce. Help us tackle the challenge to make communities and organizations stronger.

Partner with us to reskill or upskill your health workers with critical patient interaction skills and competencies. We can customize scenario-based simulations for aging patients, patients with neurological disorders, hospital-discharge patients, and more.

Contact Us

Bring us in on your grant proposals to train and reskill workers. We have extensive experience in grant writing.

Contact Us

Provide a tax-deductible contribution to Hampton Roads Workforce Foundation, a 501(c)(3) nonprofit organization affiliated with the Hampton Roads Workforce Council – Alelo's partner in the rapid reskilling initiative.

Contact Us
ALELO STANDS OUT FROM THE CROWD
Alelo is selected as a Semifinalist in the XPRIZE Rapid Reskilling sponsored by New Profit competition, placing our innovative AI training solutions among the top ten in a field of 118 entrants from 20 countries.
Special thanks to these organizations for their support of this initiative:
1. World Health Organization (2011)., "World Health Statistics 2011". Table 6: Health workforce, infrastructure and essential medicines.

2. Johns Hopkins University and NPR's survey of state public health departments and NPR research team. Estimated need is based on 14 days of coronavirus cases in each state, analyzed using the Contact Tracing Workforce Estimator from George Washington University's Fitzhugh Mullan Institute. Credit: Ruth Talbot/NPR Dec 2020. Total shortage calculated from the estimated need less the current staffing of 32 states.

3. The American Society of Quality states many companies have quality-related costs as high as 15% to 20% of sales revenue. In some cases, those poor quality costs reach 40% of total operations.

4. Pew analysis of 2011-13 American Community Survey data, U.S. Bureau of Economic Analysis.