Enskill English: A finalist for the 2019 British Council's ELTons Award
See why our innovative AI-based training won an award for digital innovation in English language teaching.
"Well put together and engaging, and a fun way to practise speaking."
– ELTons Award judge
Enskill English Helps Students Build Proficiency and Self-Confidence
Enskill English's artificial intelligence (AI) technology helps students improve their speaking skills and helps teachers teach more effectively. Think of it as a kind of teacher's aide.
Watch students using Enskill English and hear their testimonials.
Learners develop verbal communication skills through realistic simulations of conversations.
Learners practice in immersive simulations and then get personalized exercises in the areas where they need to improve. Enskill English can be integrated with face-to-face, online and flipped classrooms on laptops or tablets. It runs on Alelo's Enskill® platform, which incorporates Alelo's patented AI technology. It can be accessed through Chrome, Firefox and Edge browsers.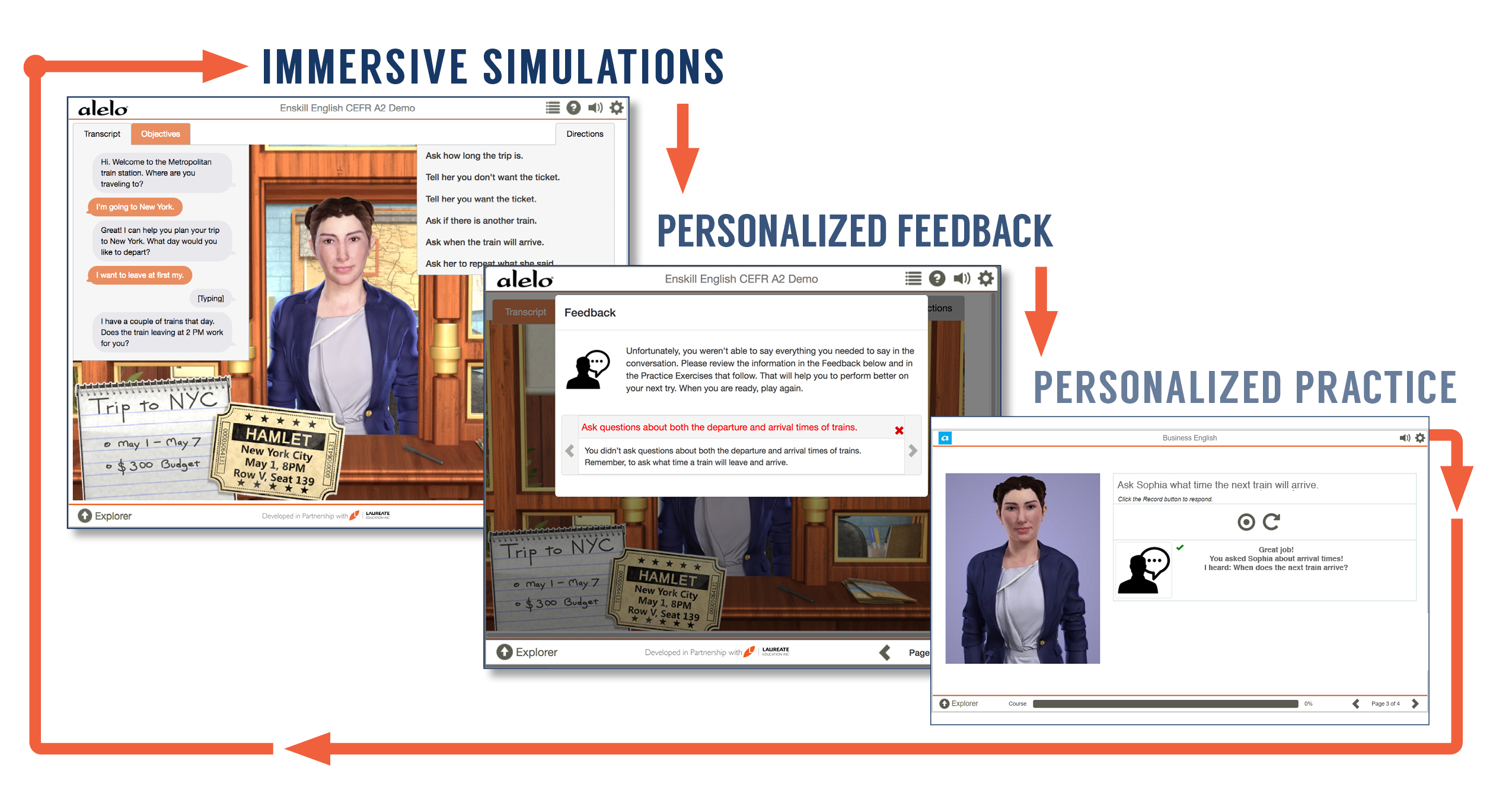 Alelo has extensive experience creating language and culture training solutions for over ninety countries.
Enskill is in use in two dozen countries. Cloud-based servers are accessible worldwide.
It helps me to improve my classes and also it makes my classes very very short and very very communicative.
If you want your students to have more self-confidence, Alelo is going to be your best option.
When I was a kid I wish I had this kind of platform because it helps in confidence.