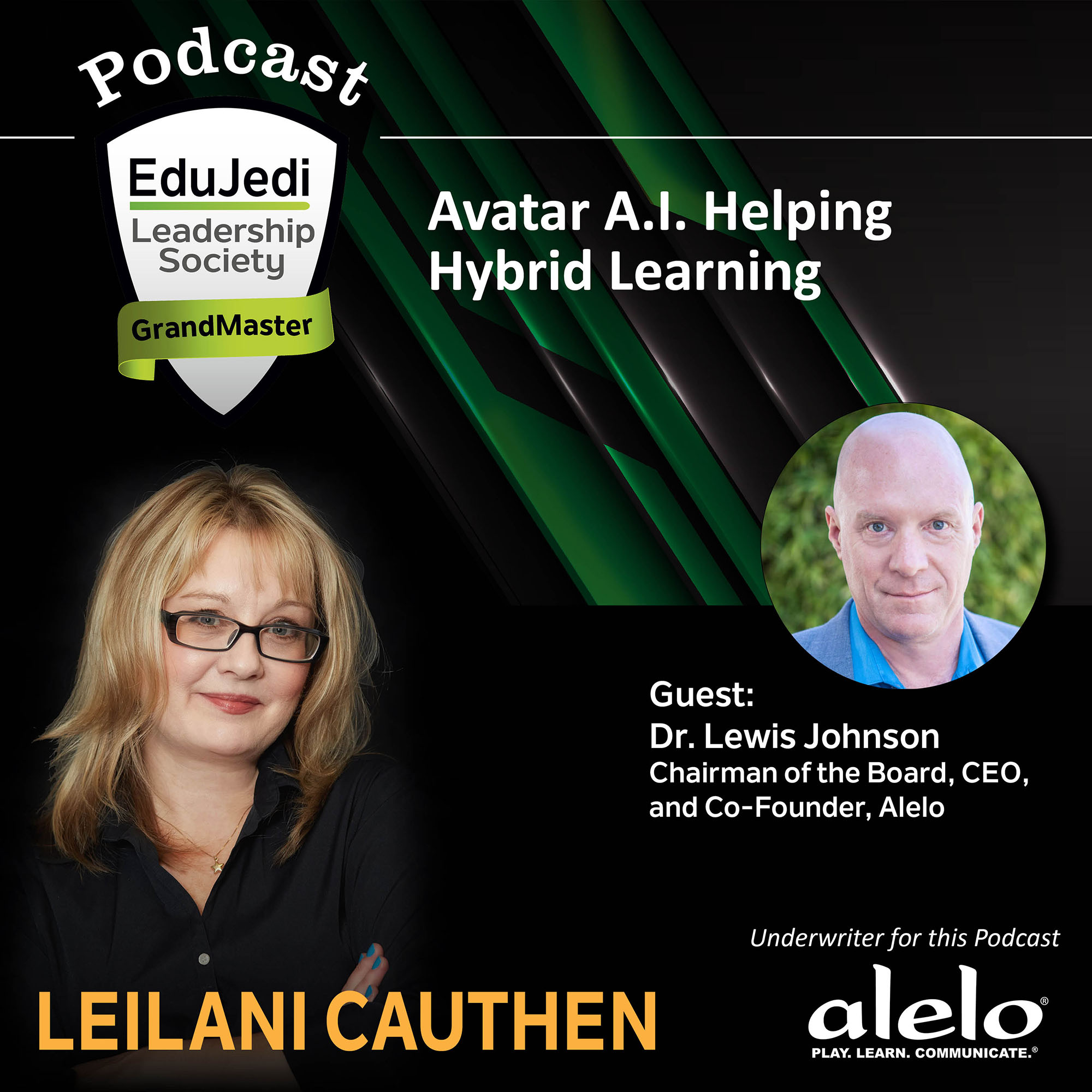 In this podcast, Dr. Lewis Johnson of Alelo and Leilani Cauthen of the EduJedi Leadership Society discuss avatars used with artificial intelligence for asynchronous teaching and professional development. A technology that has been around for a while in the corporate sector and military is now coming to the rescue in education to create engagement and efficiencies.
"Students now have an opportunity to practice asynchronously in realistic learning activities that they didn't have in the past. And, and they can do things that are outside class that are almost as good as the kind of learning experience that they used to have in class, but which is now much more difficult to recreate in Zoom school. They can pull out their mobile phone and practice whenever they like. The benefit for teachers is that as students are interacting with the avatars, the avatar technology is constantly measuring the learner's performance. And we make those analytics available to teachers. So the teachers don't have to be there all the time to monitor what the students are doing." – Lewis Johnson, President and CEO, Alelo
Listen to the 24-minute podcast here:
Leilani Cauthen is the most connected thought leader in K-12 education. She is the CEO and Publisher of the Learning Counsel, a research and news media hub for K12 education with 215,000 primarily executive education readers. She produces leadership training events in twenty-five or more U.S. cities annually and keynotes other conferences.
Dr. Lewis Johnson co-founded Alelo in 2005 as a spinout of the University of Southern California. Under his leadership Alelo has developed into a major producer of AI avatar-based learning products. He has won DARPA's Significant Technical Achievement Award and the I/ITSEC Serious Games Challenge. He is past President of the International AI in Education Society, and was co-winner of the 2017 Autonomous Agents Influential Paper Award.