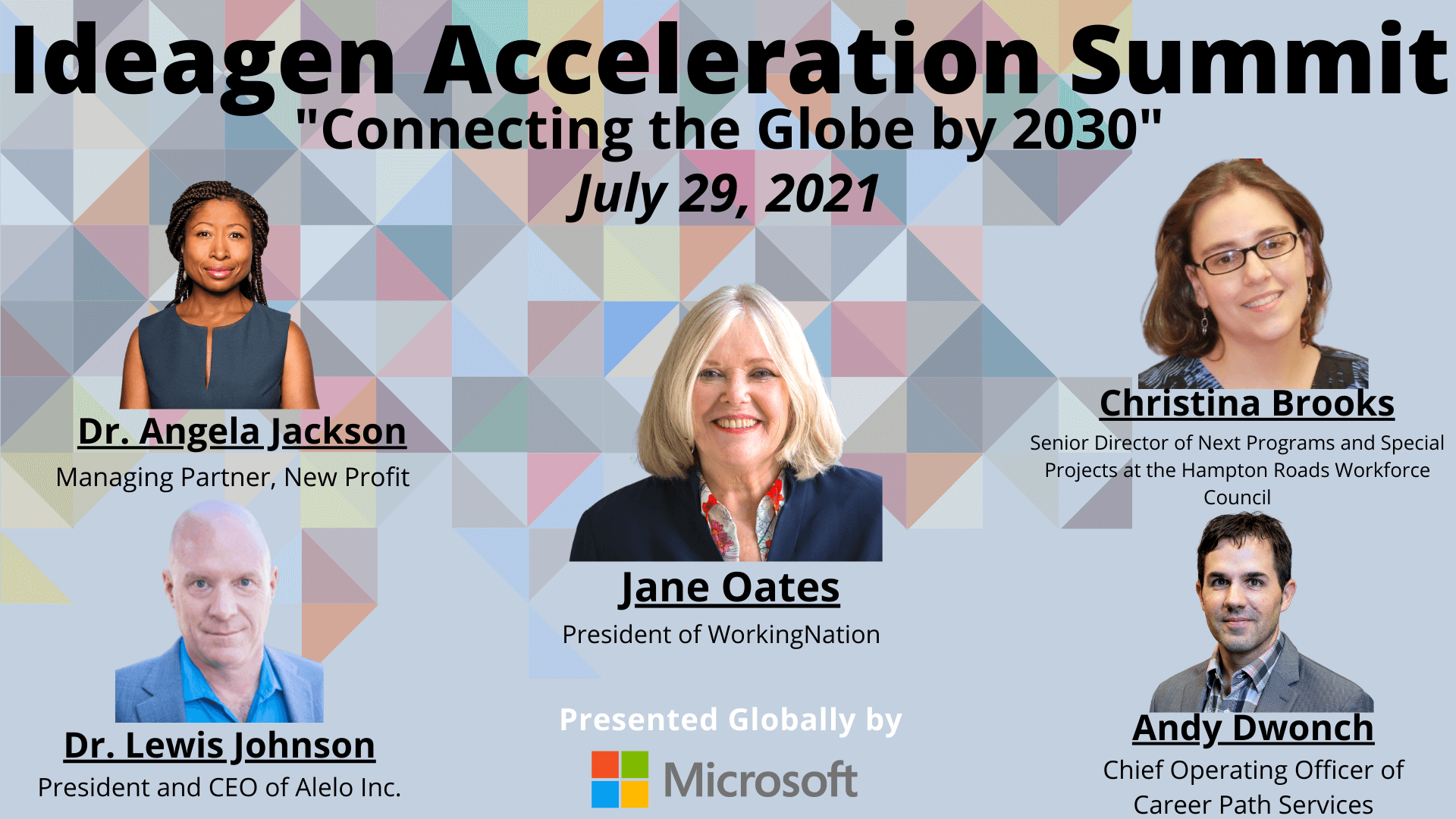 Alelo CEO Dr. Lewis Johnson will be speaking at Ideagen's Acceleration Summit sponsored by Microsoft on July 28th – 30th alongside influential leaders of social change including Dr. Angela Jackson of the venture philanthropy organization New Profit, and Jane Oates of the national not-for-profit campaign Working Nation. Together with Christina Brooks of the Hampton Roads Workforce Council and Andy Dwonch of Career Path Services, they will discuss the challenges facing a modern workforce and how technology can get people back to work fast. 
The Ideagen "Connecting the Globe by 2030" series puts the spotlight on individuals and organizations from numerous cities and countries across the globe that can help develop awareness to achieving UN Global Goals by 2030. Dr. Johnson and the other speakers will represent the Washington DC community. They were selected due to their work in the Future of Work Grand Challenge which seeks to rapidly reskill 25,000 workers into higher-wage jobs. 
Dr. Johnson will explain how Alelo's avatar-based AI technology is retraining workers in public health in half the time to address emerging needs during the COVID-19 pandemic and its aftermath.
Tune in to watch the discussion on July 28th.
Alelo was one of fifteen companies from a pool of 1200 in 26 countries selected to participate in the Future of Work Grand Challenge through the XPRIZE Rapid Reskilling Sponsored by New Profit competition.