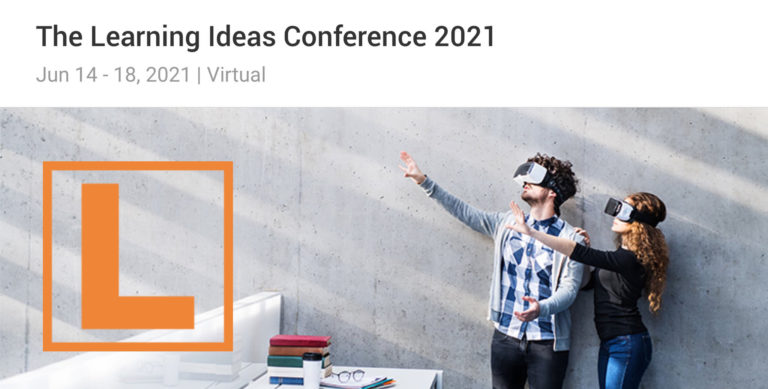 As a global thought leader in the artificial intelligence space for learning, Alelo CEO Dr. Lewis Johnson was invited to speak at The Learning Ideas Conference 2021. 
For highlights from the conference talk, including how Alelo has used its AI technology during COVID-19 to solve teaching problems, how teachers should approach the use of educational technology post-COVID, and what excites Dr. Johnson most about the possibilities for ed tech in the future, listen to this 13-minute podcast starting at time stamp 32:45. A follow-up full-length podcast with more detail will be published on July 28.
The conference is sponsored by iELA which just named Alelo runner-up in the 2021 International E-Learning Awards.
Dr. Johnson is internationally recognized in the area of artificial intelligence in education and is the recipient of multiple awards, including the prestigious AAMAS Influential Paper Award for groundbreaking research on animated pedagogical agents.
Here are some of Dr. Johnson's publications:
Johnson, W.L. (2019). Data-driven development and evaluation of Enskill English. Int. Journal of Artificial Intelligence in Education 29(3), 425-457.
Johnson, W.L. and Lester, J.C. (2018). Pedagogical Agents: Back to the Future. AI Magazine 39(2), 33-43.
Johnson, W.L. and Lester, J.C. (2016). Face-to-Face Interaction with Pedagogical Agents, Twenty Years Later. Int. J. AI in Education 26(1), 25-36.
Johnson, W.L. (2015). Constructing Virtual Role-Play Simulations. in R Sottilare, A. Graesser, X. Hu, K. Brawner (Eds,), Design Recommendations for Adaptive Intelligent Tutoring Systems: Authoring Tools (Volume 3), 211-226. US Army Research Laboratory, Orlando.
Johnson, W.L. (2012). The art and science of developing intercultural competence. In P.J. Durlach & A.M. Lesgold (Eds.), Adaptive Technologies for Training and Education. New York: Cambridge University Press.
Johnson, W.L. (2010). Serious use of a serious game for language learning. Int. J. of Artificial Intelligence in Ed. 20.