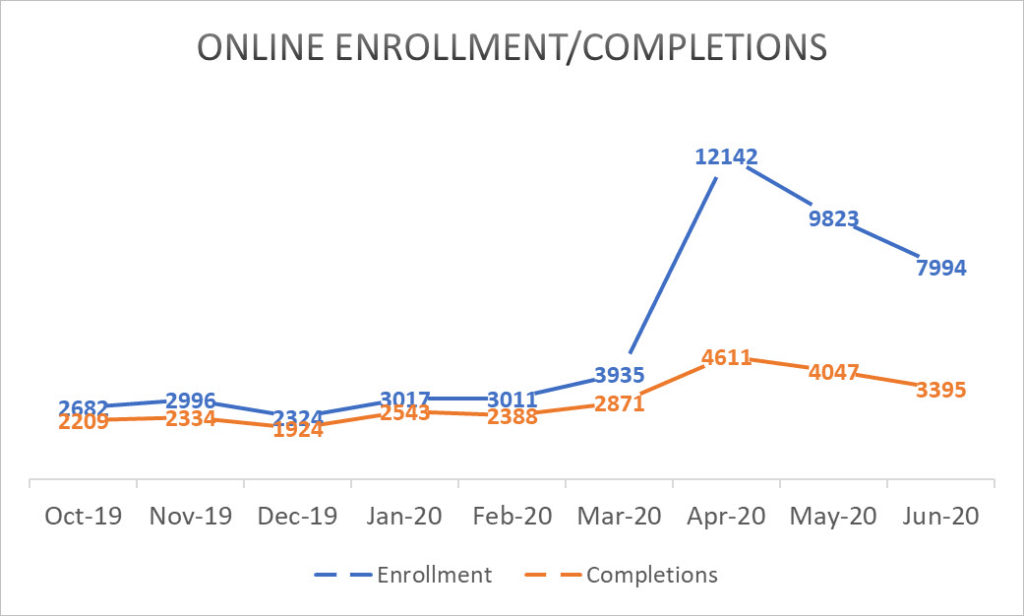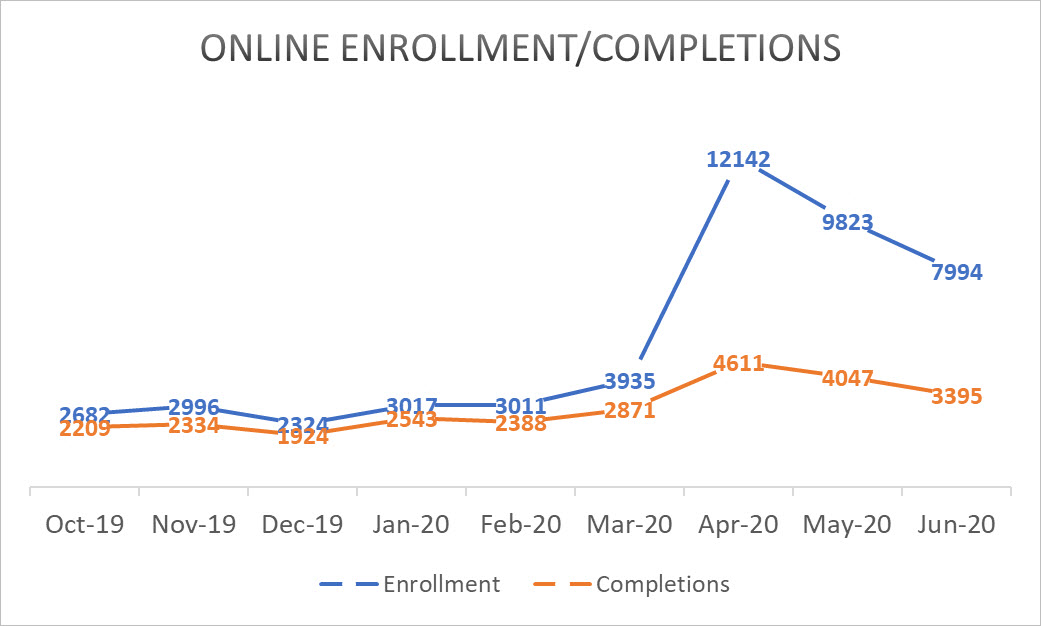 Recent usage reports from the US Government show a significant increase in the usage of Alelo immersive cultural training courses during the COVID-19 pandemic. Enrollments by Department of Defense (DoD) personnel (uniformed and civilian) increased fourfold from 3,011 in February to 12,142 in April. This pushes the total number of learners who have used Alelo government training products alone to well over 500,000.
The immediate cause for the increase was the US Government's shift to telework. Travel restrictions may also have been a factor, making it difficult for Government personnel to attend in-person training sessions. International travel in particular is now highly restricted, making it difficult for people to experience foreign cultures firsthand.
Alelo's virtual cultural training offers the benefits of experiential learning, without requiring learners to travel to remote destinations. Learners practice their cultural skills in interactive scenarios in which animated avatars play the roles of foreign nationals. Learners must demonstrate their mastery of cross-cultural skills in order to complete the scenarios successfully. They can practice as much as they want in a safe environment, without fear of making mistakes or embarrassing themselves.
Alelo has developed immersive cultural training courses for the US Government for over 90 countries around the world. Over 130,000 DoD personnel have completed one or more training modules to date. 14 modules have become required pre-deployment training per COCOM (Combatant Command) requirements.
Even as Government work-at-home orders are lifted, we continue to see increased enrollments. This suggests that the increase in usage is not a temporary phenomenon, but will persist even after the COVID-19 pandemic is over.
Looking ahead, we see the increase in online cultural training as part of a broader pattern. The sudden shift to work at home has forced people to seek alternatives to in-person training. People take advantage of the time sheltered at home to learn new skills. This demand for training is met not just by instructor-led courses that have been shifted to online videoconference format, but also by courses that use technology in new ways.  Options that learners can use for free have been particularly attractive. COVID-19 will disrupt in-person training for some time to come, allowing new online training methods to become established.