Chiang is a recognized leader and innovator in international sales and development of educational products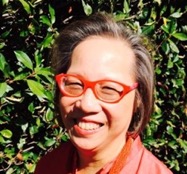 Former Pearson executive Karen Chiang has joined Alelo's Board of Directors with the primary purpose of helping develop and implement the company's strategy for global expansion.
Ms. Chiang has been involved in language learning and testing in academic and workplace applications for over 30 years, with a very accomplished track record of opening and growing domestic and international markets. She also has broad experience developing very successful English-language products (ESL/EFL).
Ms. Chiang's most recent position was as Vice President of Sales, Talent and Emerging Markets, Clinical and Talent Assessment at Pearson, a global educational-products company. At Pearson, she was responsible for talent and clinical solutions in emerging markets, the US talent market, and the commercialization of the Versant language-assessment products.
The rapid market adoption of Alelo's cloud-based Enskill platform makes Ms. Chiang's involvement in the company particularly timely. Enskill helps learners improve verbal communication skills through realistic role-plays with artificially intelligent interactive characters. Simulations of common cross-cultural encounters develop both cultural awareness and communicative competence in a safe environment that reduces affective barriers to learning and encourages learners to experiment in unscripted conversation. Enskill is now being used by colleges in 20 countries and continues to expand. There is a huge, growing demand around the world for workers with good English skills, yet students in many countries do not get opportunities to learn properly by practicing with native English speakers.
Ms. Chiang comments: "Joining Alelo's board is an excellent next stage of my career because it puts me at the center of the emerging world of AI-based e-learning that is already significantly augmenting the role and effectiveness of human instructors."
Alelo CEO Lewis Johnson notes: "I cannot express enough how lucky we are to benefit from Karen's invaluable strategic insights. Our expansion into emerging markets will enable us to help people around the world improve their communication skills."
Alelo is currently raising capital to further expand the global reach of the Enskill platform. More information at alelo.com/invest.